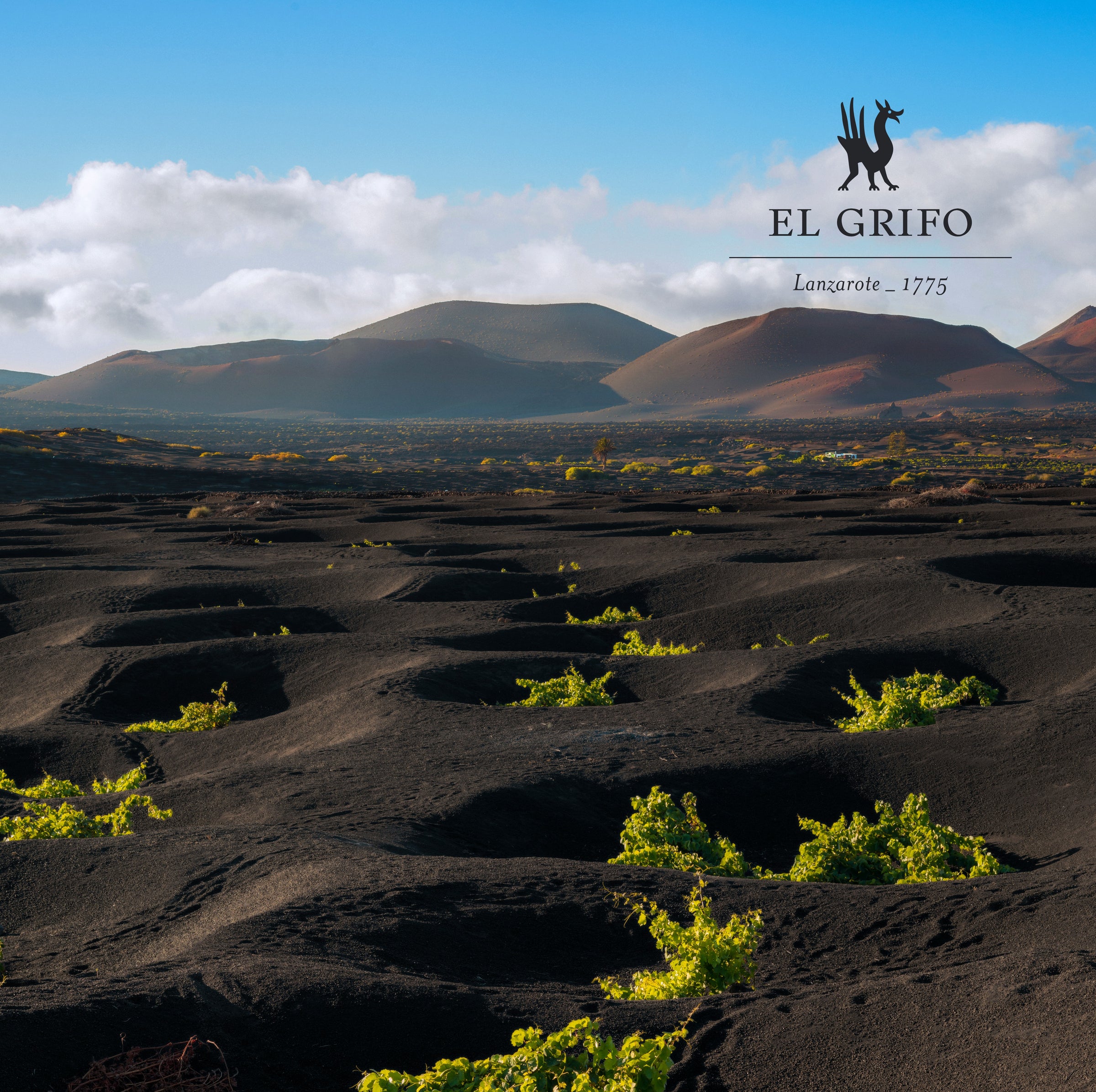 About Wine Shop Lanzarote
Wine Shop Lanzarote is a sister trading name to Wine Tours Lanzarote, both of which are owned by Lanzarote Outdoors S.L.U.
Wine Shop Lanzarote has been a dream since day one, back in 2017. Our team is in the vineyards of Lanzarote every day, speaking with the wineries and most importantly with our clients and consumers. We are in a unique position to know what is happening on a day to day basis and see those wines which are enjoyed the most. Our clients have become big fans of Lanzarote wine, and have always been disappointed to learn it is not possible to purchase them once home in the UK and Ireland. We are delighted to change this!
The team are all friends and have worked together for many years. We´re all keen watermen away from the world of wine and have recently been producing small batches of homemade craft beer together.
Director
Ollie Horton
Ollie, from the Channel Island of Guernsey, found the Island his home away from home for 30 years, before finally settling here in 2013.
He was drawn by his love of the Island, its sunshine and amazing waves. Previously, Ollie worked as an Investment Manager in the finance industry for 12 years, before working as a surf coach and then in the property sector in Lanzarote.
Ollie´s always enjoyed a glass of wine (or two!) and has developed his knowledge of winemaking and viticulture, which particularly fascinates him in Lanzarote. He holds the WSET Level 2 Award in Wines & Spirits, which he passed with distinction.
In 2017, he setup Wine Tours Lanzarote and ever since then, finding a way to make the wine loved by so many UK and Irish visitors available in their respective markets has been a goal.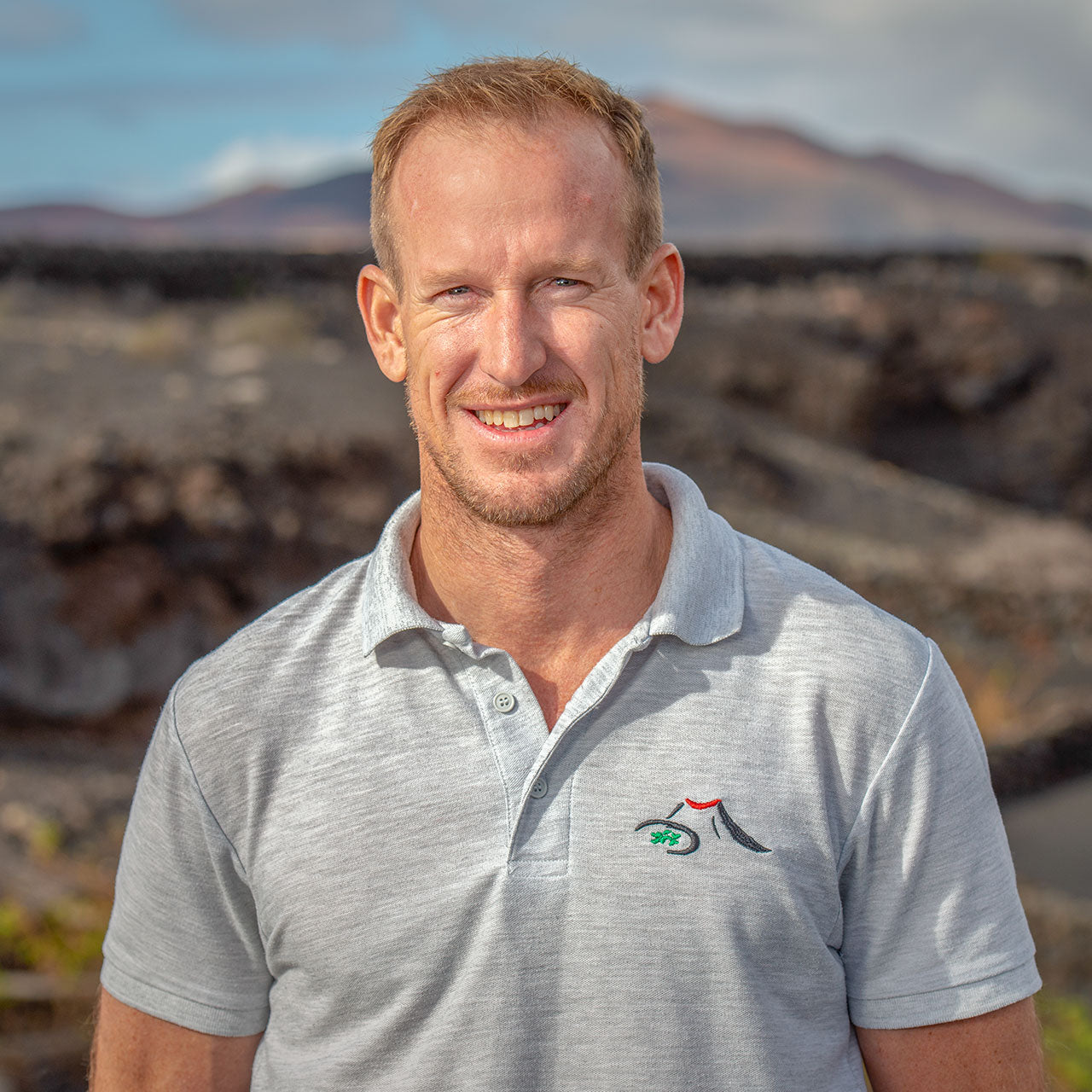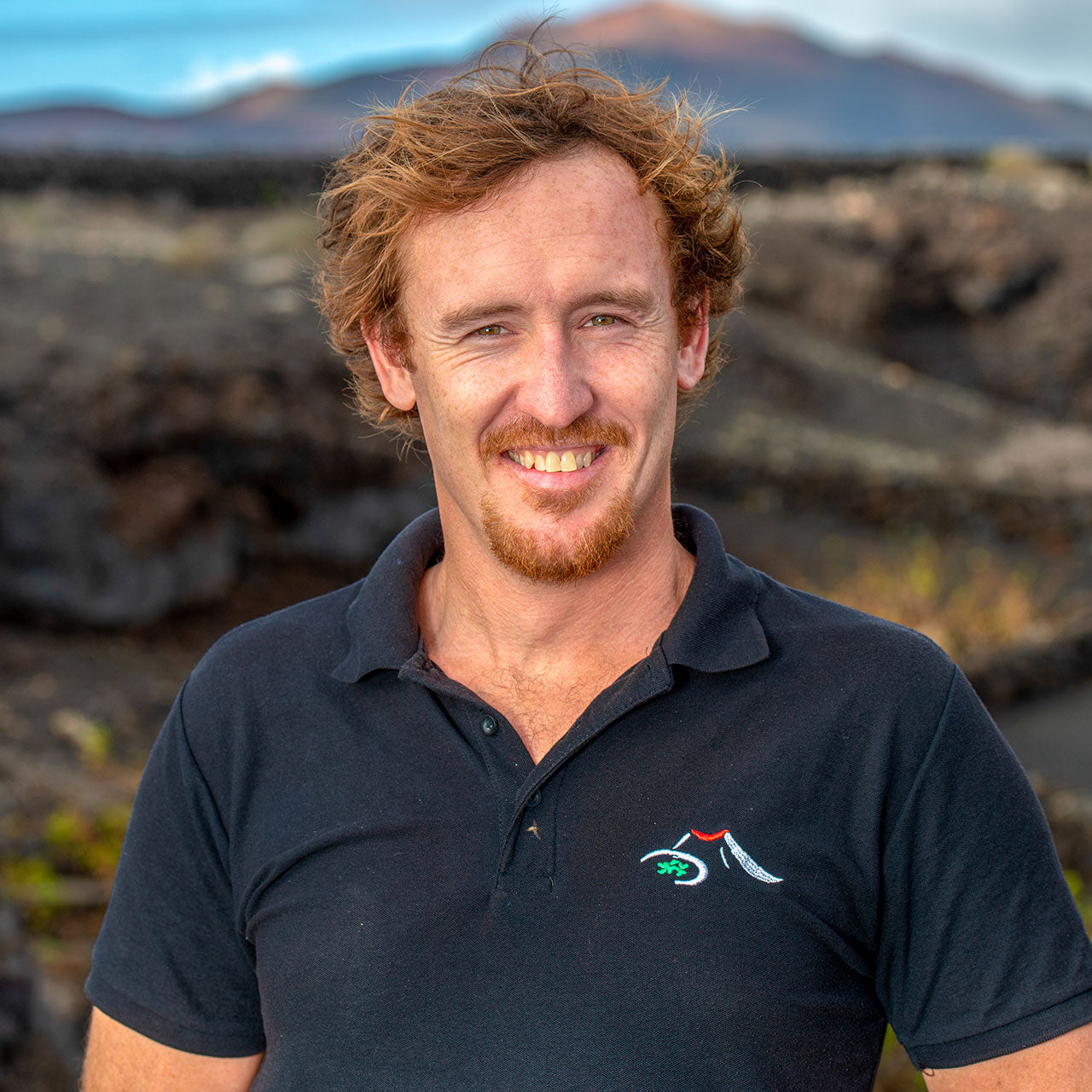 Sales Manager
Dan Priestley
Dan originally from Newcastle, arrived in Lanzarote in 2013 and has worked in various sports coaching roles on the Island.
Like all of us, Dan has a love of the Island's climate, culture and natural beauty. Living in the countryside, he is a keen amateur gardener and always has something bearing fruit in his garden.
Dan is a holder of the Wines and Spirits Education Trusts Level 2 Qualification in Wines & Spirits. He´s recently carried on his family's tradition of making homemade fruit wines, though it's yet to be seen if his house will find its way onto our list!
Outside of work, Dan is one of the Island's strongest swimmers and a keen surfer.
Consultant
Sven Grossenbacher
Sven was born in Switzerland and has been based on Lanzarote since 1997.  He has been running his web design and media business for over 10 years and supports our team as marketing, web and sales consultant. 
Previously Sven was business development manager in the retail development of Quiksilver Boardriders Shops and later in the Marketing Team of Club La Santa. 
He is the proud father of a son and loves outdoor activities such as surfing, trail running, mountain biking and kite surfing.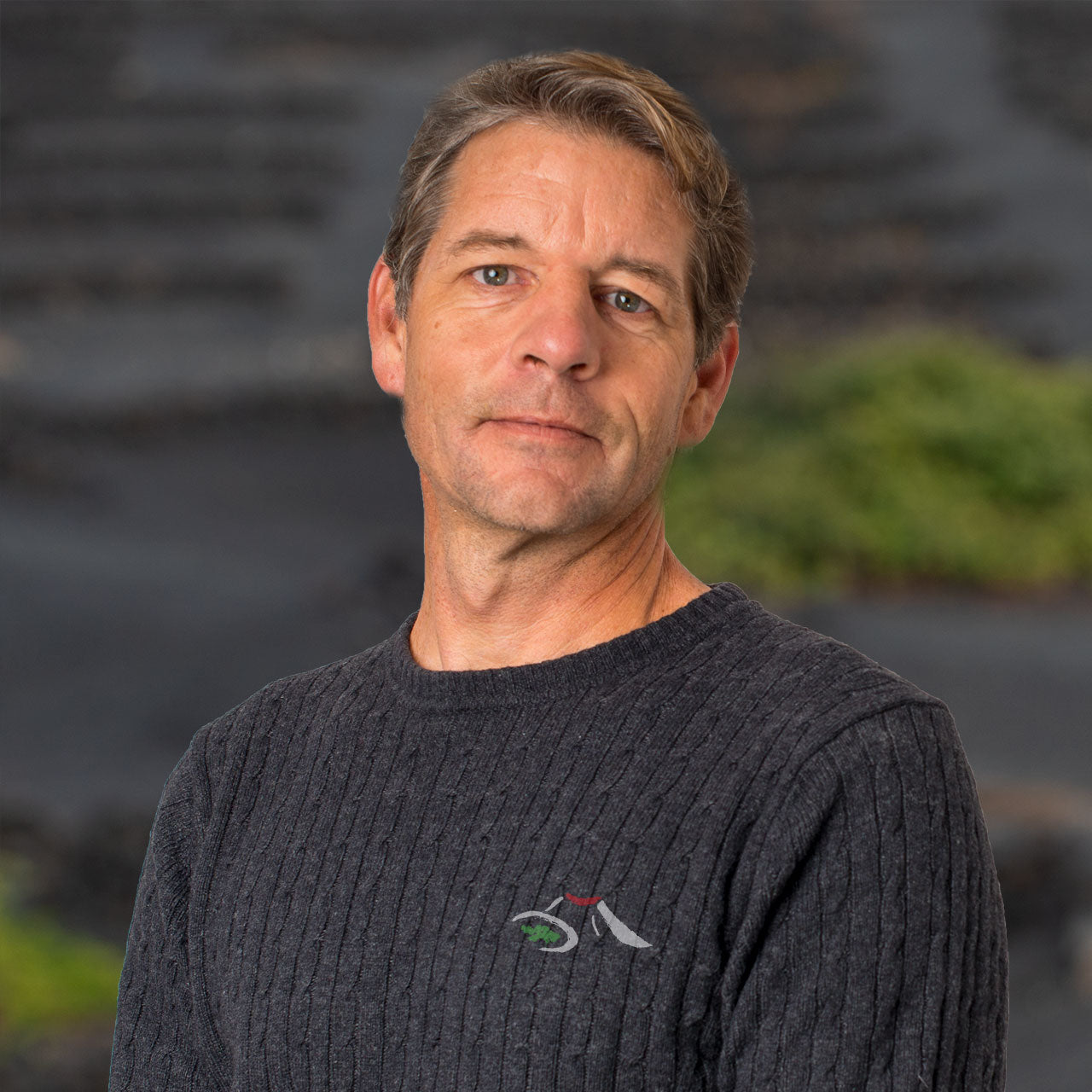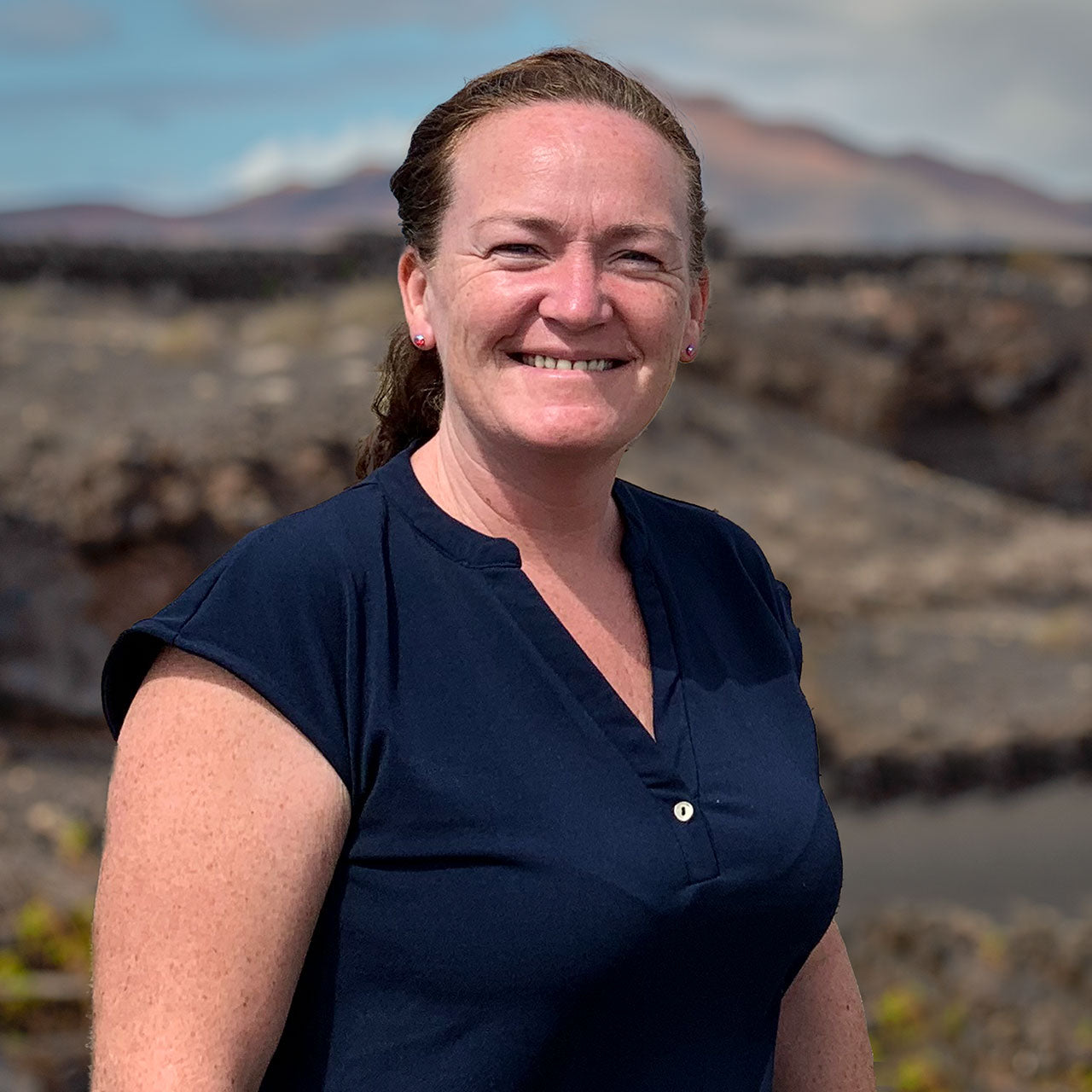 Marketing Manager
Angela Paterson
Angela settled in Lanzarote in 2008, enchanted by its magic and outdoor sports, especially open water swimming.
In the UK, her love of wine commenced whilst sharing an apartment with a South African and many a bottle of wine were shared over numerous games of Scrabble!
This love of wine continued whilst travelling the world where Angela enjoyed visiting vineyards in Australia, New Zealand, and Chile.
Experienced in teaching, banking and the travel and tourism sectors, Angela has developed strong connections to, and knowledge of the people, traditions and landscape of Lanzarote and loves to share this kinship and island insights with our clients.