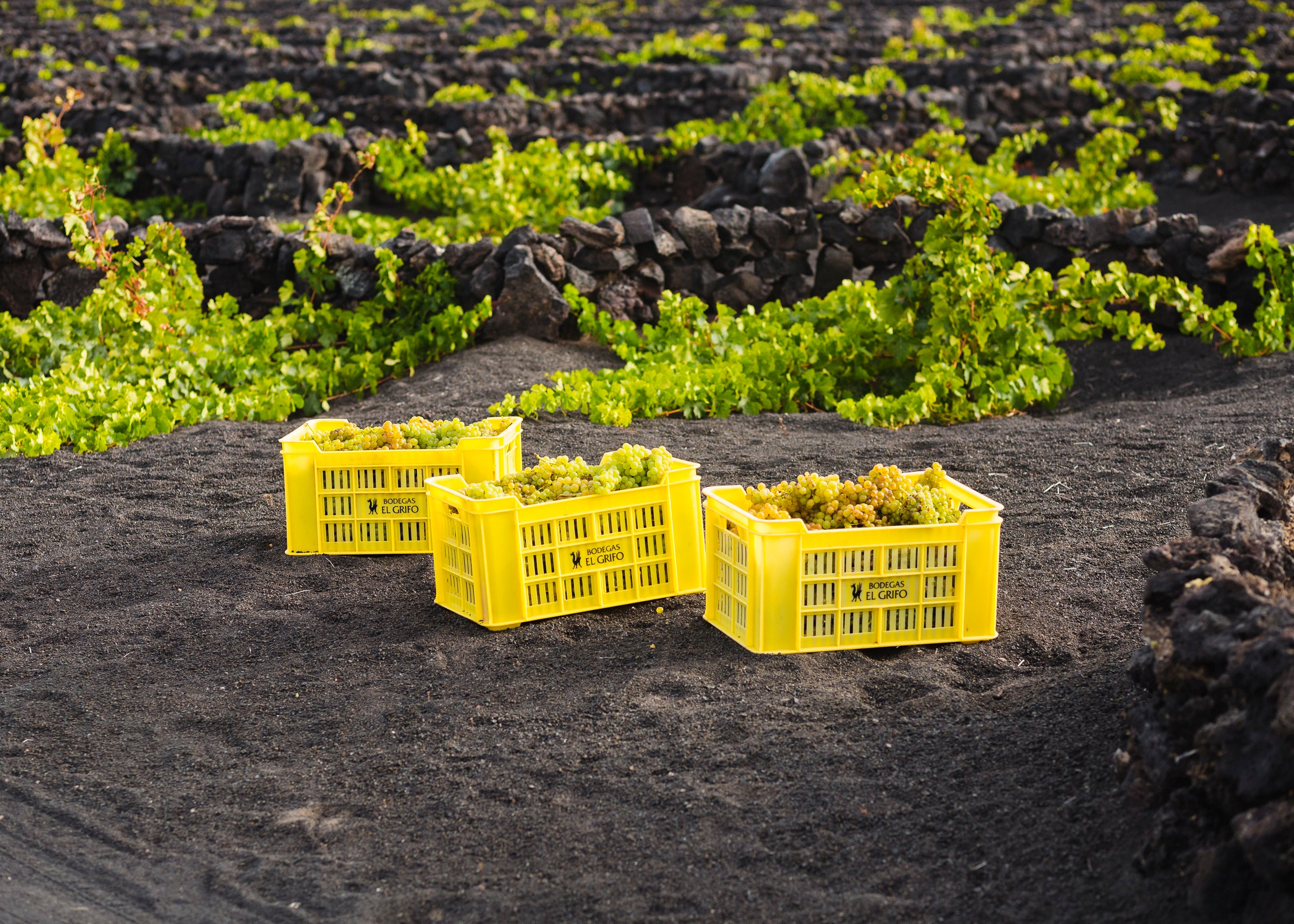 Lanzarote Grape Varieties
The long and fascinating history of Lanzarote wine
Lanzarote's native grape varieties
Lanzarote has 5 native grape varieties, but you will also find a handful of other varieties, predominantly red varietals, which have arrived over the years.
Still the likes of Syrah, Tempranillo, Tintilla and Cabernet Sauvignon only make up a minute percentage of overall production. The Island really does pride itself on its native varieties, which is yet another factor which makes our wines so special.
Lanzarote sits outside of the geographic norms for winemaking, but our native varieties have all adapted to our hot, dry (150ml per annum rainfall) and often windy conditions. The vines are not trained to grow on trellising, instead they crawl, hiding behind stone walls, looking for shelter from the wind. The planting density is around 90% lower than your typical European vineyard, and in some cases even lower. Our harvest is the first in Europe, typically commencing from the end of July. The harvest is manual, meaning only the finest fruit is collected, before being placed into small baskets and transported back to the winery.
On our page "Unique Lanzarote" you will find more information about viticulture on Lanzarote.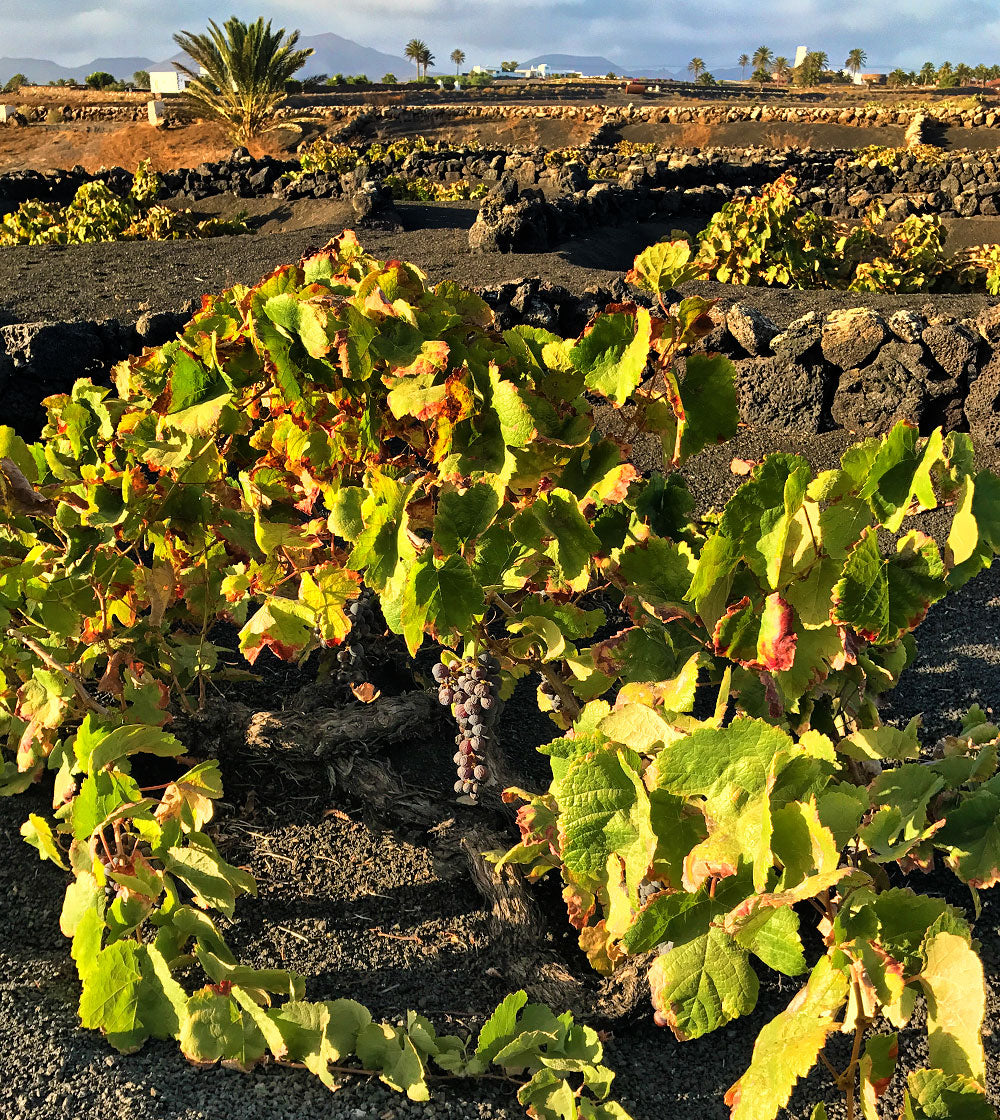 Malvasía Volcánica (White)
This is Lanzarote's most famous variety and has been recognised by the International Organisation of Vine and Wine (O.I.V.) as a variety in its own right. Around 70% of the Island's wine is derived from this one varietal alone. It's very versatile, making fine sparkling wines, all the way through to the famed dessert wines.
Malvasia originates in the Greek Islands, but in the 16th century arrived in the Canary Islands and finally onto Lanzarote in the 18th century, when winemaking was made possible following the volcanic eruptions. The sweet Malvasía's from Tenerife, or Sack and Malmsey as they were known, were the most sort after wines in the world in the 17th Century. The UK imported millions of litres per annum from the Canary Islands and Shakespeare was a big fan, mentioning it in no fewer than 3 of his playwrights.
Wine produced from Malvasía Volcánica is typically balanced, with a delicious and crisp acidity and notes of tropical and citrus fruits, together with a mineral rich undertone. The dry wines are to be drunk very young and only the dessert wines have the ability to be stored carefully in the bottle.
Food pairing: It pairs incredibly well with fresh white fish or light cheese, to stronger cheeses for the sweeter wines. Those dry Malvasía wines with an element of oak will typically work well with white meat, or food cooked with richer sauces.
Listán Negro (Red)
Listán Negro is a varietal grown across the Islands. It is believed to have arrived from the Castile region in Spain, to the Canary Islands in 16th Century. It is Lanzarote's only native red, which goes on to produce a very characteristic wine, following the harvest which is usually around mid-August.
Wines made from Listán Negro are typically quite high in alcohol, light to medium bodied, with aromatic notes of red and black fruits and low in tannins. They are very descriptive and tell a tale of place; the minerality and often smoky feel to even an unaged Listán gives it a very distinct volcanic feel.
The varietal is not one which ages, so it's ready to drink on purchase or within two or three years of careful storing.
Food Pairing: Ideally combined with semi-cured cheeses, pork, goat and stews.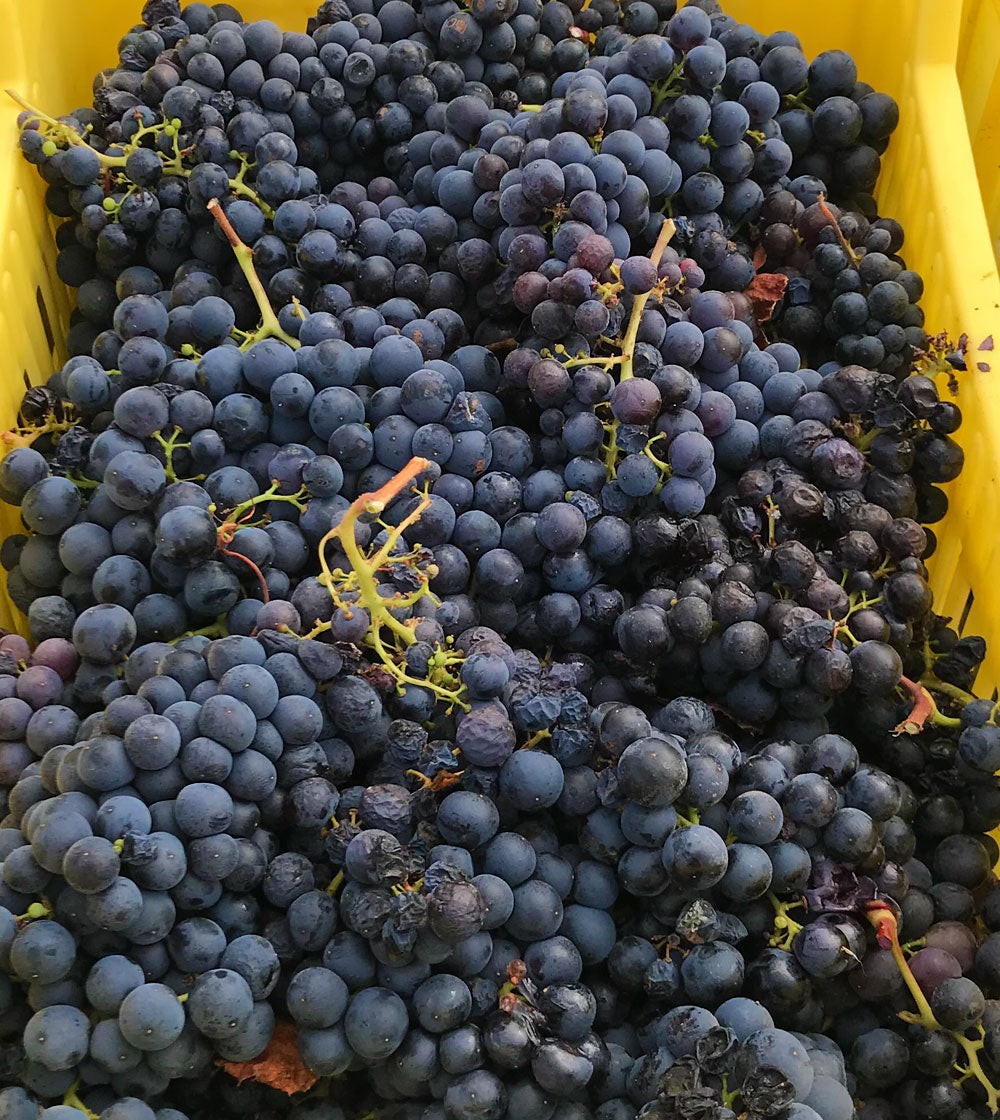 Diego - Vijariego (White)
Diego is a scarcely grown and what would appear to us, an increasingly sought-after grape variety.
The grape is not particularly aromatic, but it does produce more complex wines with higher levels of acidity, which in turn gives it some aging potential. It is also less fruity than Malvasía, with more of a bias towards crunchy green apples and pear, while citric flavours persist and minerality shines through.
Harvest for the Diego grapes are not typically until late August or even September and are the last of the grapes to be collected for dry white winemaking.
Food Pairing: Ideal with a meatier fish such as tuna, salmon or a pasta dish with a cream based sauce.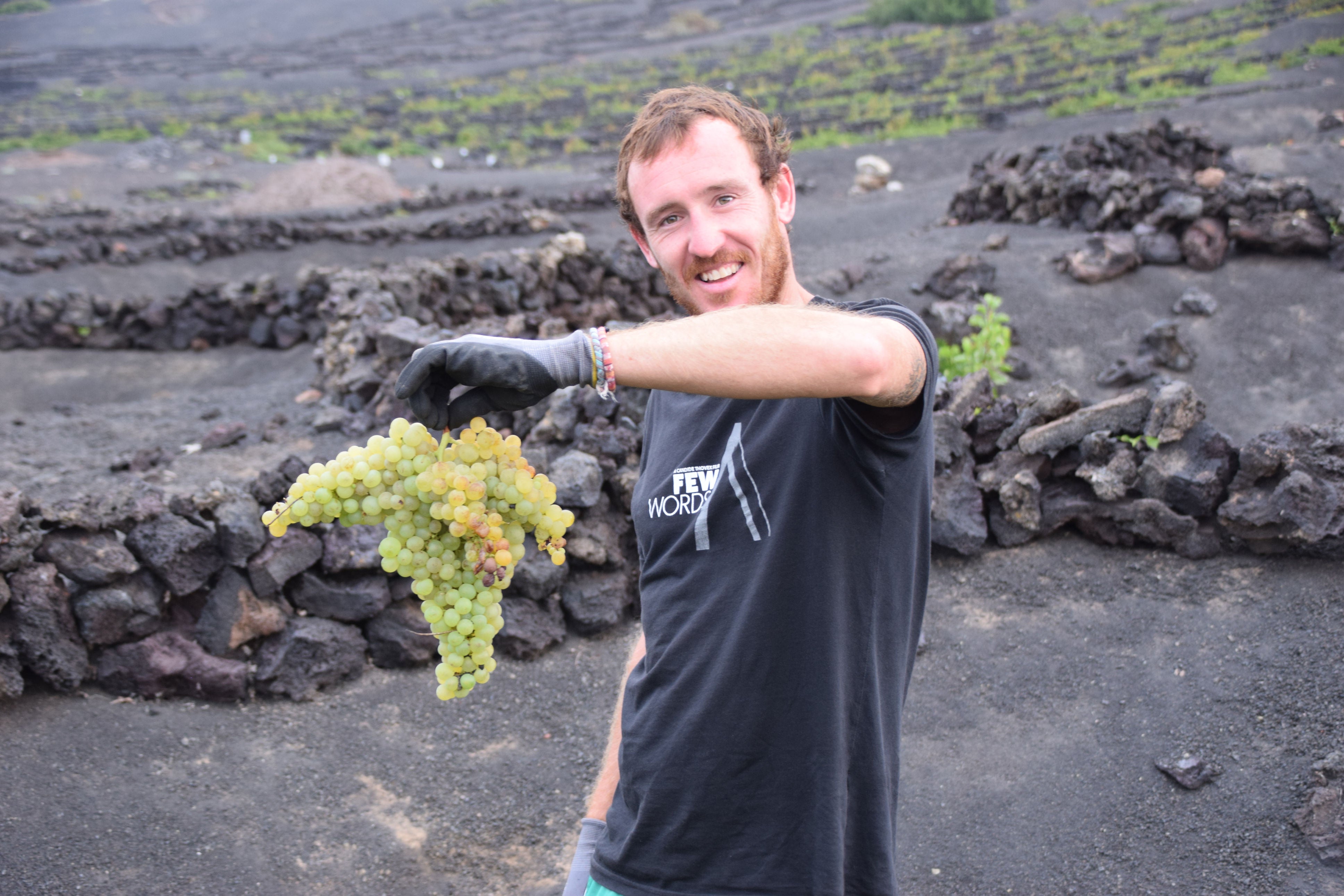 Moscatel de Alexandria (White)
The variety of Moscatel growing on the Island is from Moscatel de Alexandria, originating in Egypt. The vine can cope with our hot and dry climate, but does enjoy more moisture than some of the other varietals here. This means it is often planted in Chabocos (the cracks and gullies in a solid lava flow) where any rainfall is naturally collected.
Winemakers on the island use the Moscatel grapes typically for dessert wine, developing a sweet wine with notes of honey, lychee, peach and elderflower. The harvest time for Moscatel is the last on the Island, typically in September.
Food pairing: Aged goats or cows cheese or a fruit based dessert.
Listán Blanco - Palamino (White)
Listán Blanco known to many as Palamino is well known as a variety used in the production of Sherry on the Spanish mainland. It is of course widely grown across Spain but in the Canary Islands it takes the name Listán Blanco, where you will often find it blended and very rarely in an unblended form. It was once the most popular grown varietal, but over the years Malvasía Volcánica took over.
We currently do not stock this grape variety.